Name:
Al Tun Tún
Location: Valencia, Spain
Design:
Sandra Tarruella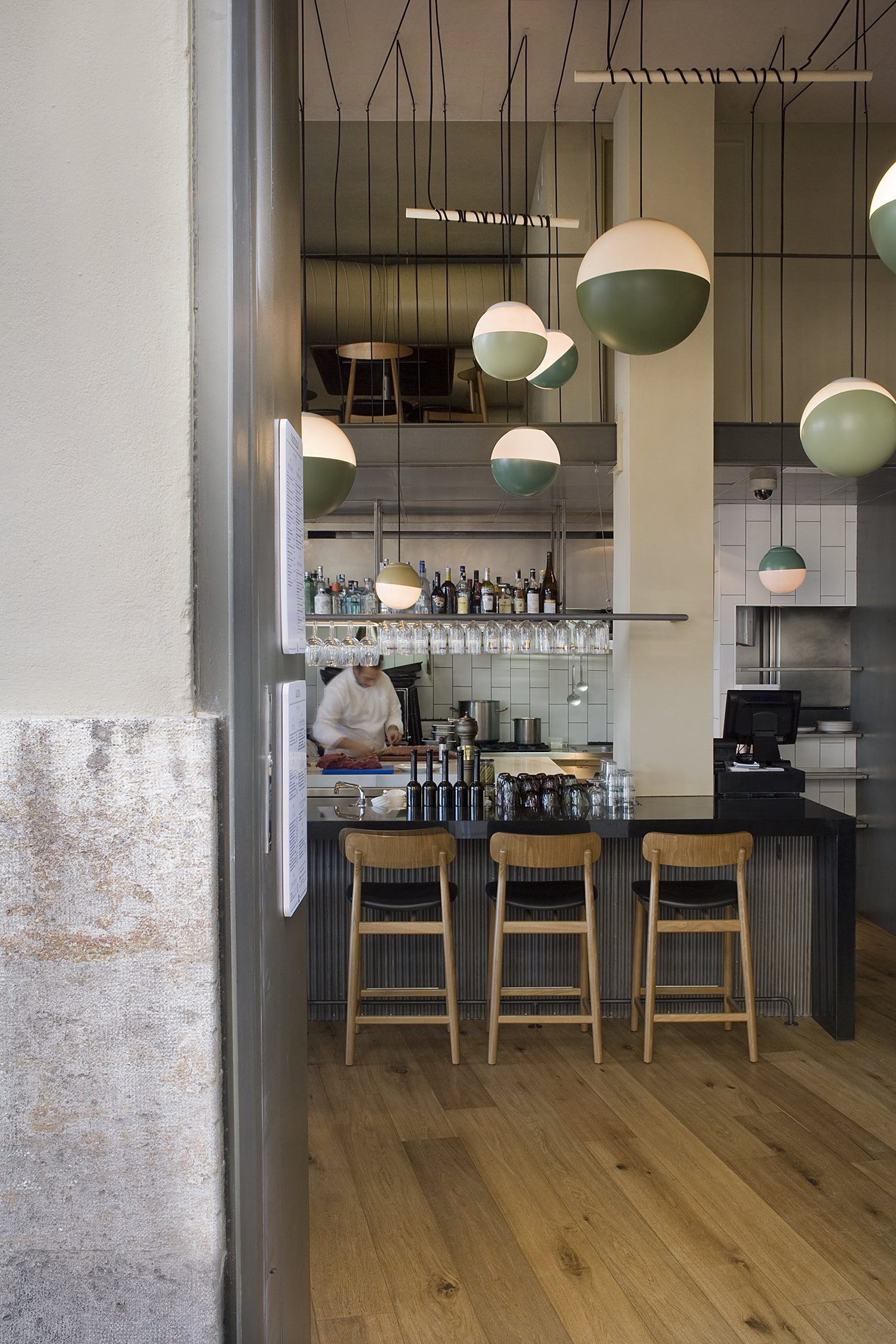 A controlled material palate and great amount of natural light help make Al Tun Tún a warm, beckoning space.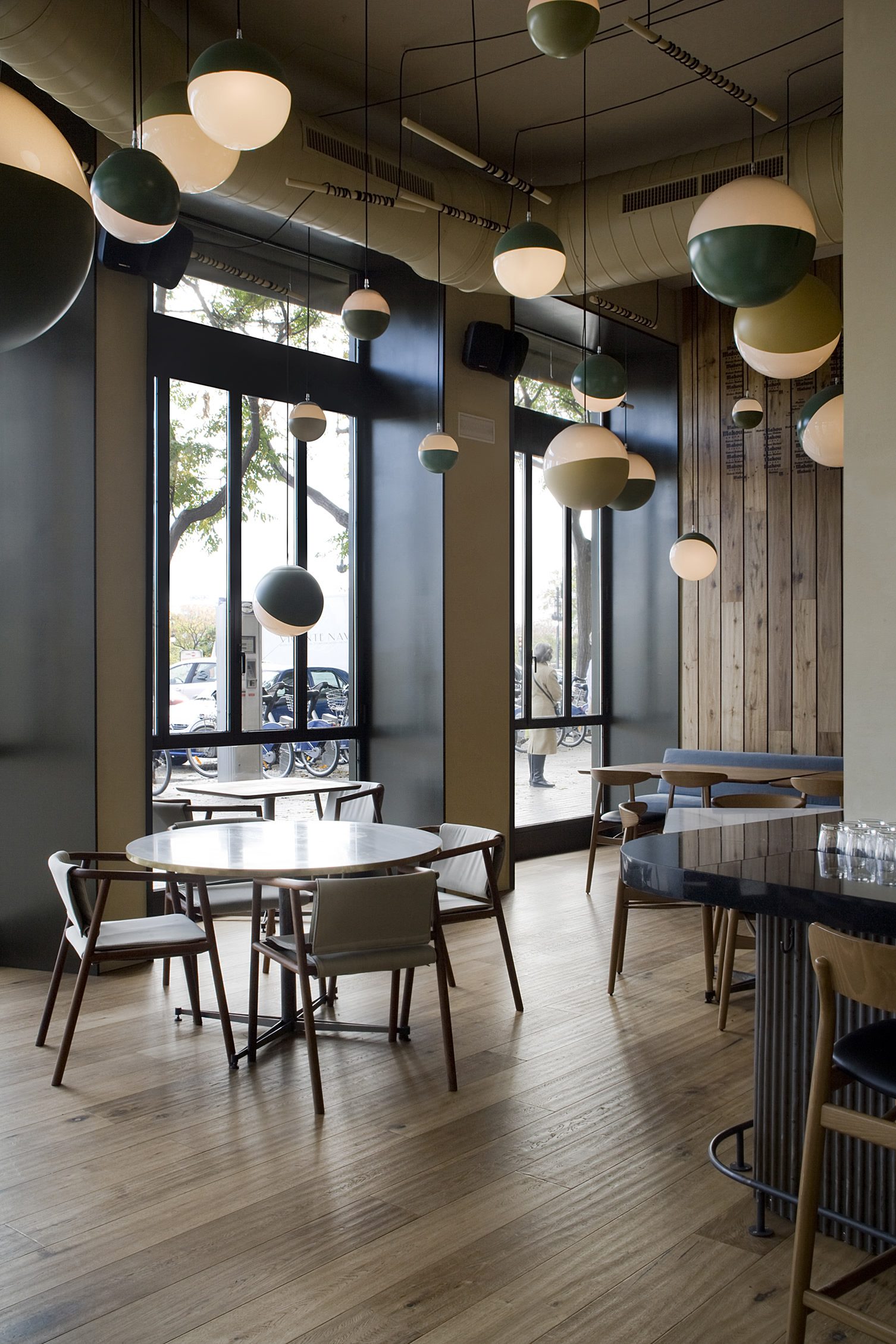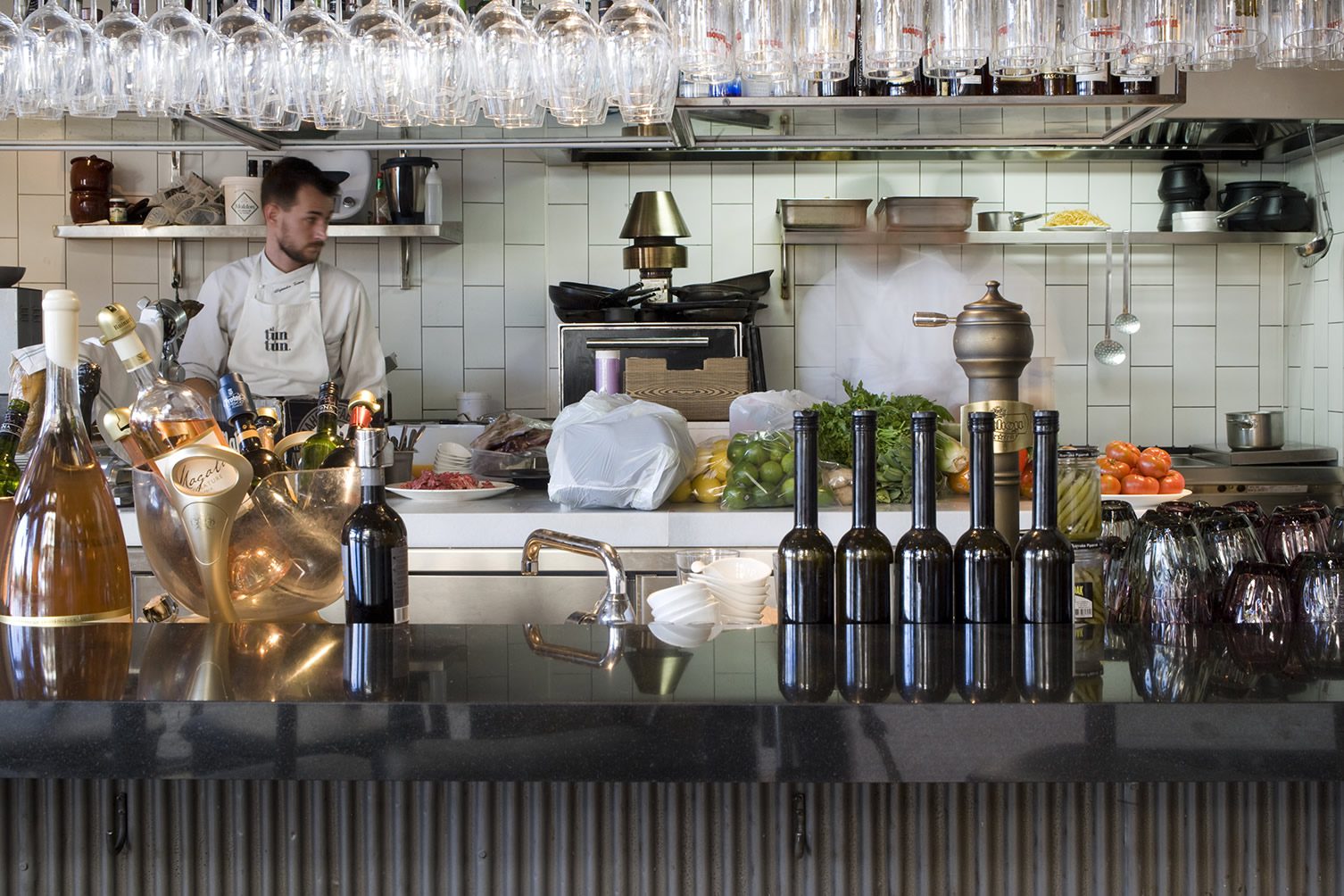 The beautiful open kitchen puts the cooking at center stage. Simple lines and a beautiful lighting installation add just enough to support the theater and help with the overall scale of the two story space.